Live reinterpretation of a silent movie. Featuring a large cast of puppets, assisted by showpeople and musical accompaniment.
A thrilling evening – wordless, compelling, anarchic, expansive. Phil Jutzi's 1929 silent movie is reinterpreted as a puppet show: two performers power the theatrical machinery, expressive puppets throw themselves into the action, dialogues are conveyed with expressive intertitles, and, seated at the piano, a musician provides a live soundtrack. This smorgasbord of visual abstraction, incisive content and polished puppeteering adds up to an emotional and timely homage to Jutzi's silent classic.
MOTHER KRAUSEN'S JOURNEY TO HAPPINESS is a blend of melodrama, timeless milieu comedy, crime thriller and working-class romance. A variety of characters collide in the kitchen of a cramped Berlin apartment: A melancholy son and a coquettish daughter, a smooth-talking lodger, his girlfriend, who dabbles in prostitution, and her child. Saving this band of reluctant flatmates from social ruin is a precarious struggle for Mother Krausen. Her daughter hooks up with a worker and romance blossoms, but circumstances and desires become entangled. One day, her beloved son gets drunk on her hard-earned savings and Mother Krausen's misfortune is complete. In the end, all that remains is the journey to the happiness of the afterlife.
1 / 9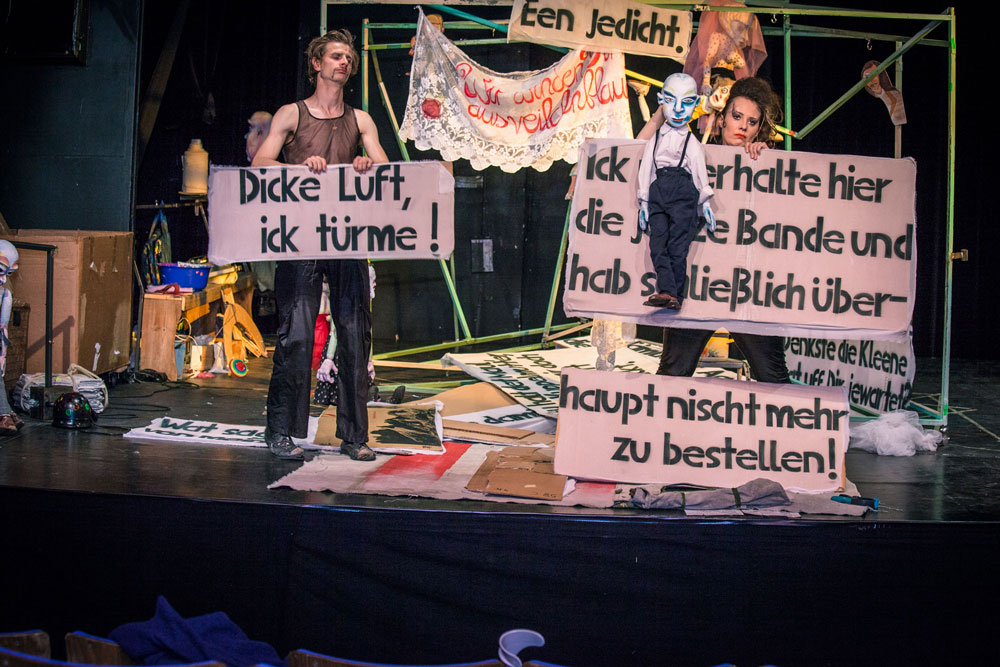 2 / 9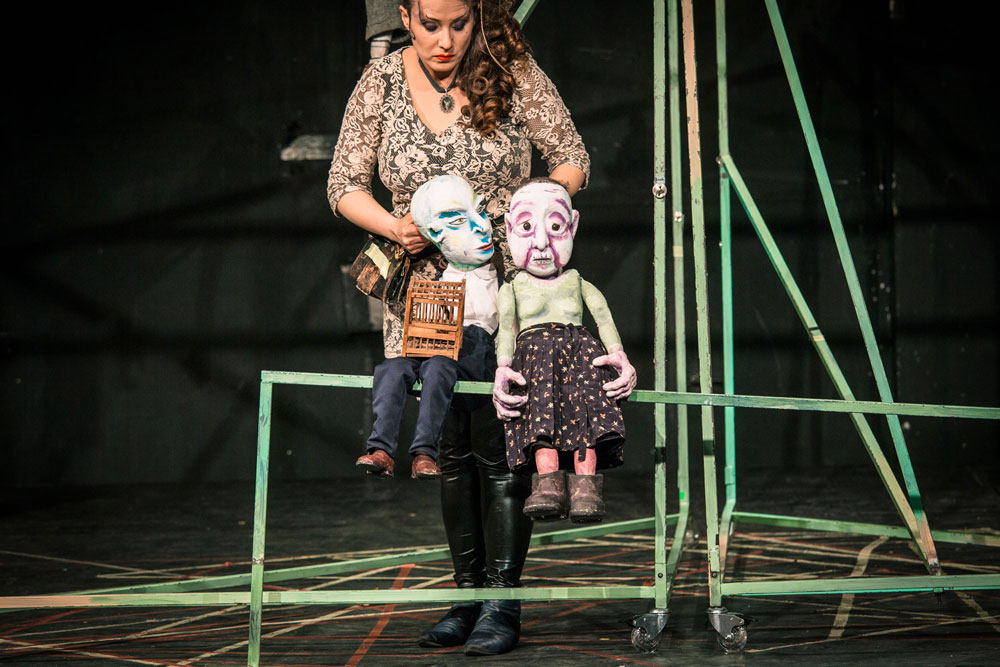 3 / 9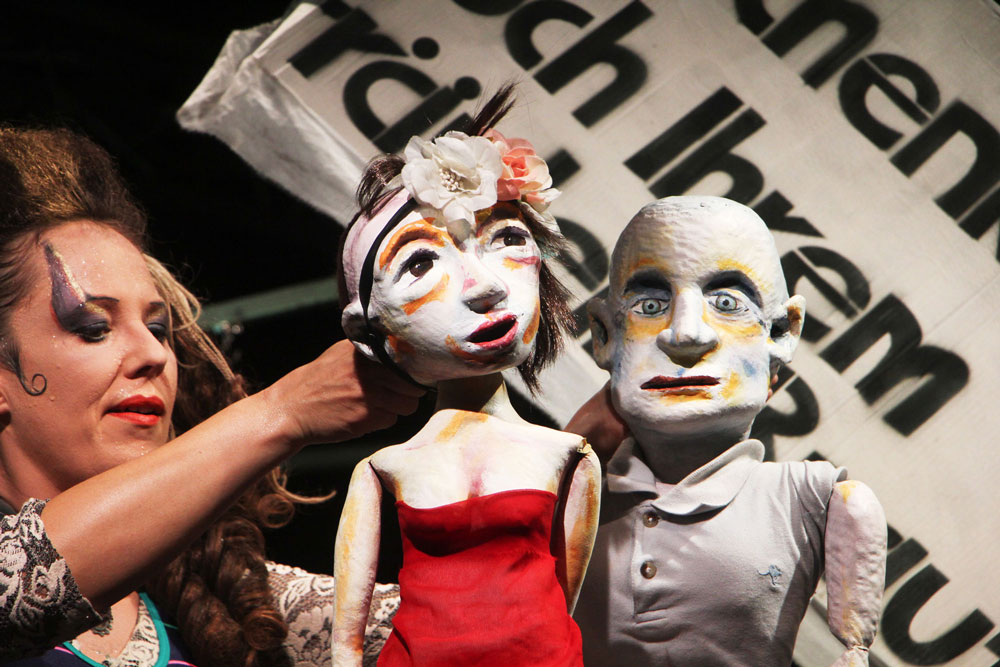 4 / 9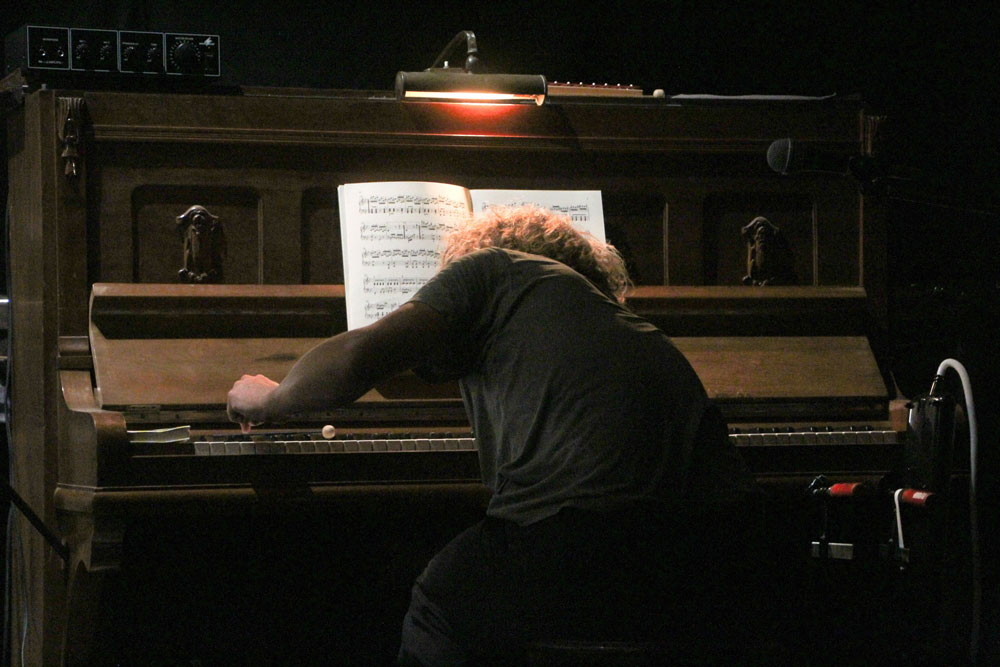 5 / 9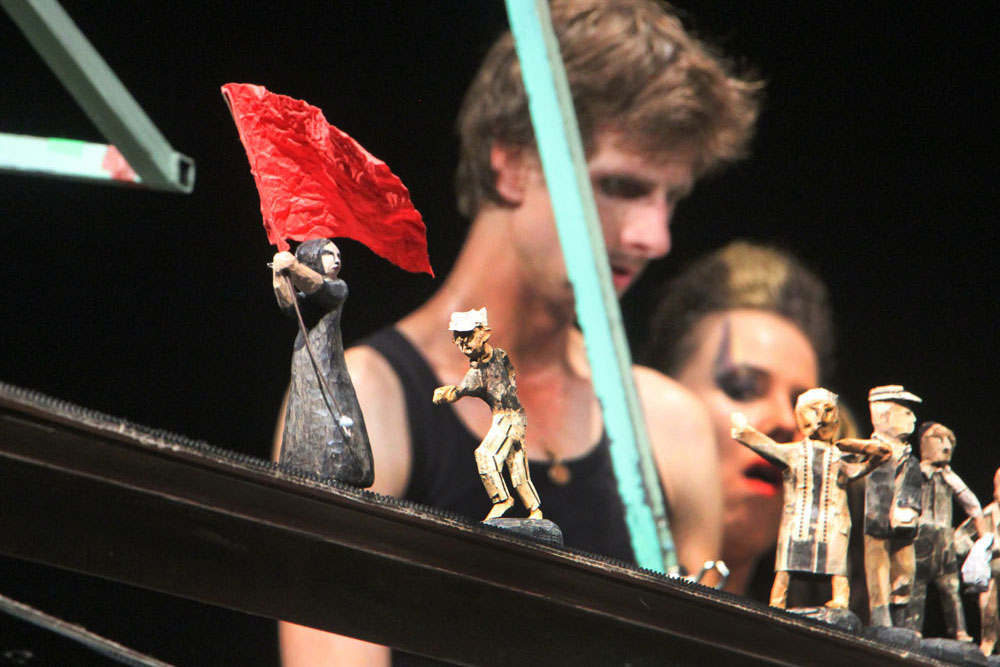 6 / 9
7 / 9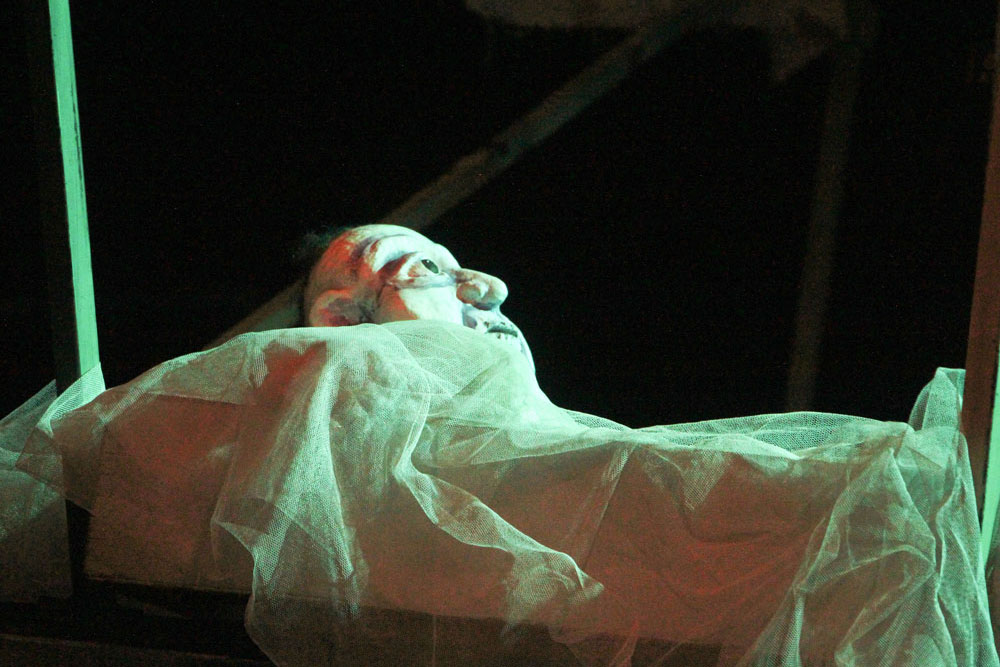 8 / 9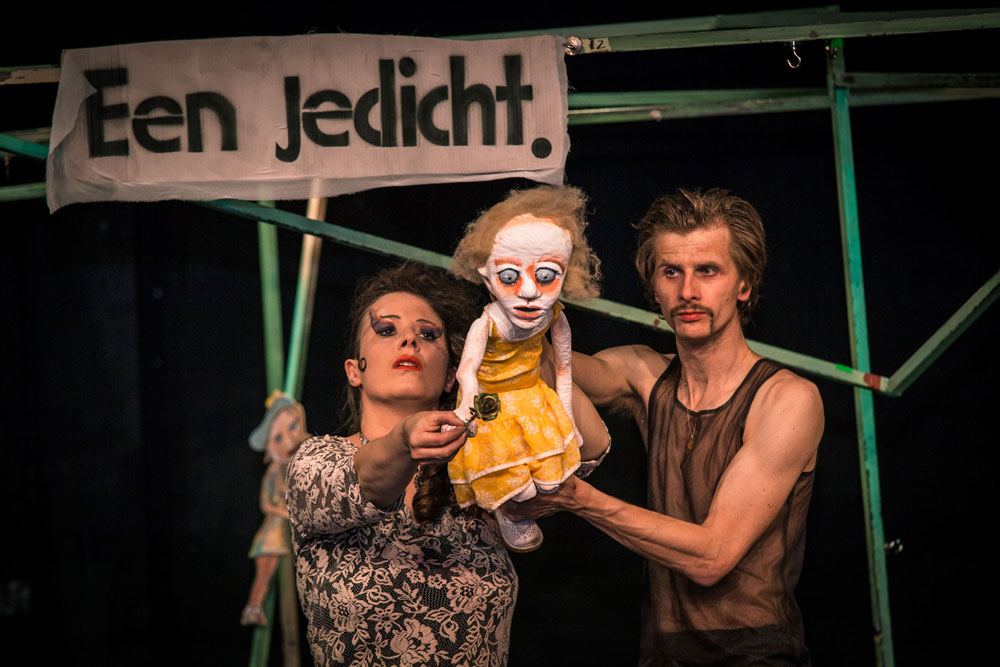 9 / 9
Direction: Hendrik Mannes | Associate Director & Dramatist: Antonia Christl | Production Manager: Christine Elbel | Performance and Set: Claudia Engel, Matthias Ludwig | Live Music: Michael Hiemke | Set assistants: Melanie Slowik, Bärbel Haage | Metal Contruction: Heiko Lehmann
flunker produktionen in association with Schaubude Berlin. With gracious support from the Governing Mayor of Berlin, the Senate Offices for Cultural Affairs, and the Brandenburg Ministry of Science, Research and Culture.
Zur deutschen Version der Webseite

flunker produktionen, Wahlsdorf 35, Anbau Schloß, 15936 Dahme/Mark, Tel: 01 73 / 3 68 98 63; email: info@flunkerproduktionen.de